Testimonial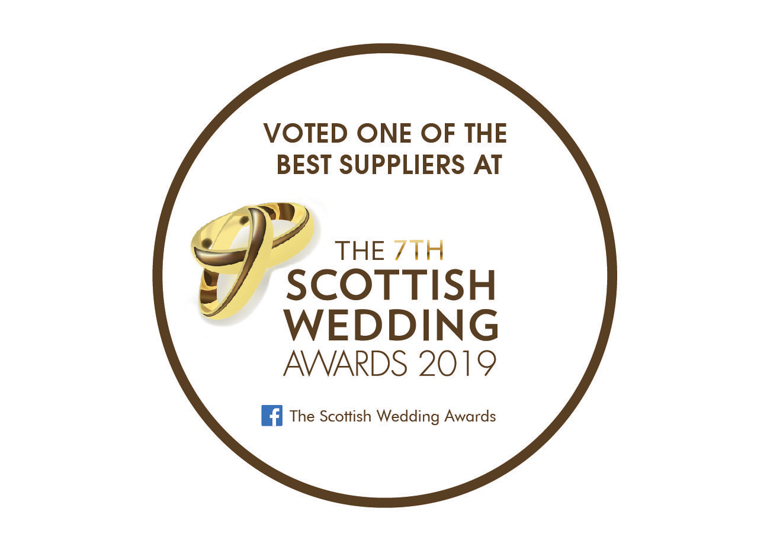 Hi Kris,
Thanks so much, our album arrived yesterday and it's perfect!!  You really captured our special day perfectly!  We're actually back to the Royal Scots Club tomorrow for the first time since our wedding.  It's a Mother's Day lunch and we're going to take our album along. 
Thank you again, we are so glad that you were our photographer.  You captured the day perfectly, exactly what we wanted.  The quality of the pictures are amazing and our album is perfect! 
Angela & Stuart
Hi Kris,

The disk and usb have arrived already and I confirm that they all work.
I have had quick look and they are absolutely gorgeous.

We will let you know our choices for albums in a wee while if that is okay? We are off on honeymoon from Monday for 2 weeks.

Thanks

Caroline
 Kris was photographer at our wedding at the end of 2018 at Norton House. From start to finish, Kris was an absolute gentleman. Communication before the wedding was prompt and helpful. We are not often comfortable with getting photos taken but Kris put us at ease and we actually had fun and enjoyed it. Kris captured so many natural but beautiful moments, even though we barely knew he was there! We now have hundreds of photos to help us remember what a happy day it was for us, our kids and all our guests. Thanks once again Kris, outstanding service. Would definitely recommend to friends.
Kirsten
Hi Kris,
Thank you so much, they arrived this morning. We're over the moon with everything, they're all fantastic! 
Thanks again for doing our wedding, we couldn't be happier!
Kind regards,

Matthew White
Hi Kris
Just an email to let you know we have received our cd in the post. 
The photos are absolutely outstanding! We cannot thank you enough for capturing our day so perfectly. Also for including more pictures than you usually would. 
Thank you again 

Nicole & Gavin

Hello Kris ,
Letting you know that the discs all arrived safely . 
We are over the moon , incredibly happy with both the photographs and the video . 
We have left a VOWS 5 Star nomination for you and shall of course leave a fantastic review on your Facebook page . 
Seriously we are most impressed and thankful that we chose you and your services to record our special day . 
Now to have fun making the Photobooks ! So many to choose from I may be some time but am relishing every moment . 
Best wishes for the future - we are sure your business will go from strength to strength and shall highly recommend you to anyone looking for a wedding photographer . 
Susan and Barry
We are quite camera shy and wanted a photographer who we felt comfortable around and also who captured lots of shots of our guest and the spirit of our wedding day. Kris was exceptional and we are delighted with his photographs. He is an absolute professional and managed to capture so many memories from our wedding day. I would not hesitate to recommend him and am so impressed by the value for money his work represented.
Joanne
Kris photographed our wedsing back in August. He was such a fantastically discreet photographer. He has caught the day perfectly. The photos that he took of Kyle and myself are exactly what we wanted and the rest of the photos sum up the day perfectly. Kris was a lovely man and was up for a good chat with the guests whilst taking the photographs.
I would definately recommend Kris as an excellent photographer.
Katy and Kyle.
Kris and his team recently photographed and recorded our wedding. They were all very friendly and professional combined. The service provided was fantastic, we barely even noticed they were there. The quality of our finished photographs were exceptional, something we were not expecting considering how cheap they were!! We would highly recommend their service!
Barry & Francesca
Hi Kris,

I can confirm the DVD has arrived. We are very pleased with the photographs which have turned out exactly as we had hoped. You have fulfilled the brief we gave you precisely and thank you again for your contribution towards our successful wedding celebrations.

Regards,

Alistair & Sue
Kris did the photography for our wedding, and we would strongly recommend his service.
On a personal level, we found Kris to be warm, friendly and good humoured.
On a professional level, he provided a service that helped our day be fun and effortless. He is skilled and efficient in the art of photography. For us that meant capturing the family photos for the album but then we were able to just enjoy ourselves and Kris was capturing moments when we didn't even know he was there.
On a financial level Kris' service is very affordable, but by no means did this affect the quality. We recieved our photographs promptly and we are very happy with the beautifull and diverse range of photos that we have.
Thank you.

Victoria
Thanks so much for your great services Kris, loved our photos and our wedding album is amazing, couldn't of asked for any better. Would recommend you to anyone, such a nice person to work with also. Thanks again
Majella
Kris provided us with beautiful photos - and videos - of our big day. We met with him about a year prior to our wedding and he was friendly, knowledgeable and had a huge amount of samples of his work to show us. This inspired confidence in his abilities and we were not left disappointed. On the day Kris and Nestor kept everyone smiling for posed shots, they blended in perfectly to the background to capture some lovely natural photos and the video they captured was brilliant. As we were running a little late in the evening they, without hesitation, stayed a little later than planned to capture our first three dances. We are over the moon with what Kris provided for us, so much so that we will be getting albums made to give as gifts.

Truly a brilliant service with a keen eye for details that many others would miss.

Kevin & Aileen
Dear Kris

Myself and Matt would just like to take this opportunity to thank you for our wedding photos. We can not explain how happy we are with them. You did a wonderful job of capturing our special day. we will treasure each and every photo for the rest of our lives. You made us feel very relaxed on the day and at ease and kept everything very informal just as we wanted. thank you

Leanne Juffs
We booked Soul Photography to provide photography and videography services for our Wedding in May after reading positive reviews online. In the run up to the day Kris was great to deal with and was always quick to reply to any e-mails that I sent.

On the day Kris and Alex were incredibly professional and also very friendly which put us at ease. Several of our guests have commented on how
Kelly

"I looked for a photographer online as I was getting married in Edinburgh but live in Northern Ireland. I found Kris due to all his positive comments and I have to say they are all true! He was so professional, calming and not pushy like some other photographers I have witnessed at other weddings I've been to! He was on time and got some amazing photos when I didn't even know he was snapping away! My cd came in the post the week after with a lovely cover and well packaged. He also emailed me throughout and told me when my cd was sent. Thank you Kris for capturing my day so well!!
Laura."
 Laura and Darren

"Kris photographed my wedding which was very small and informal. We chose a photo album which had loads of high quality photographs which were beautifully arranged and professionally finished. He arrived an hour before the service and photographed guests on arrival - both formal and informal styles. I was unaware of Kris taking photographs during the ceremony but we had loads of lovely moments captured! Afterwards, he chose a selection of venues for photos, providing us with a great variety from which to choose. He was friendly and professional, and I would highly recommend his services. "
Alison
"Hi Kris,
 
The DVD arrived yesterday. We love the photos- thank you so much.
 
We will take our time to select our favourites (which will be difficult) for the book over the next couple of weeks and get back to you.
 
Happy New Year! All the best for 2016!"
 
Love Karen and Nick!
"Hi Kris. Just wanted to say a MASSIVE thank you for our beautiful pictures. I absolutely hate getting my photograph taken and you've worked some magic! I am running out of space in the house with all the photos!"
Alannah and Alan Hennessy
"Hi Kris
We've received the DVD of our wedding photos. Thank you so much for all of the photos - they are beautiful and a perfect reminder of the amazing day we had!
Kind Regards "

Lynsey & Ale
"Hi Kris, 
We received our wedding photos today.  They photos are beautiful and they made me smile.  Thank you again for helping to make our day so special.  
Thank you,"
Ashleigh and Kevin
"Hi Kris,
Hope you're well! Just to let you know, we received the dvds and are very happy with them! 
We really can't thank you enough for everything you've done for us! You've been so professional and helpful and the amazing quality of your work shows how talented you are! A lot of our guests also commented on how fantastic you were on the day. 
Rest assured that we will recommend you to anyone we know who's looking for a photographer!
Many thanks again for everything, "

Lindsay and Dan
"How can we ever thank you for our wonderful wedding photos! I would

have never have known you would of captured so many parts of the day that no one else could see. You are truly a talented individual Kris and we can't express how over joyed we are with your work. I will have these memories forever because of you. Thank you so much from the Shepherds."
"Hi, Kris. 
The DVDs arrived safe and sound and work perfectly! 
Sorry for taking so long to let you know, my laptop broke so we've had to sort that out to get to see the pictures! 

We absolutely love the photographs! They really are brilliant! Thank you so much for all the hard work you put in, and for making everyone feel at ease! "
Jennifer and Andrew
"Hi Kris,
We received or wedding dvd and want to give thanks for them. They are very beautiful. Thanks again for all of your highly professional skills in capturing this wonderful day.
Kind regards,"
Derrice.
"Myself and my husband booked Kris to cover our wedding 2 weeks ago. I truly hate getting my photo taken so I was not looking forward to this part of our day. Kris kept me up to date prior to the wedding by e mail. On the day I was delighted kris was able to capture many unposed photographs which are the ones I like best as well as all the photographs that family and friends expect. He was

respectful and courteous in his manner. I have loved receiving my photographs which I did not expect. They have given me something I can look at and cherish for the rest of my life."



"Very professional not invasive we enjoyed our wedding day and we didn't even notice that we were getting filmed this was really good as we could enjoy our wedding not worrying about cameras. Kris is very professional even getting soaked in the rain to capture us. Excellent value for money !! The quality of our film is excellent and we had a lovely surprise at the end that we didn't even know about also Kris makes your film very personal to you adding your favourite music and a picture of you on cover.
Thank you very much again am glad we have these memories to look back on."

"Dear Kris,
Both Lisa and i are really happy and impressed with the quality of the photos, Your attention to detail and professionalism was of high quality. Very reasonably priced for having you for the whole day. We have recommended you to all our friends and family and would both like to thank you for helping make our day special by capturing some really beautiful photos.
Kind regards"
Chris & Lisa
"Thank you Kris Soul Photography, we received our DVD through the pos

t yesterday and the photographs were perfect. I can't believe we received them so quickly. Thank you for attending, you made us both feel very comfortable on the day, even though we were both shaking. Great communication in the lead up and I would highly recommend you to anyone asking!"
Tony & Suzanne
"Hi Kris,
We wanted to thank you for the brilliant photo's. It was lovely to come back from honeymoon and find the DVD, waiting for us. 
 We love them and think you completely captured the spirit of the day.  We put some edited highlights on facebook yesterday and have received loads of compliments about the pictures.  
Do you have a facebook page that I can link to the album I put up to give you credit?
 Everyone in our family commented on how friendly and efficient you were.
 We shall definitely recommend you to anyone we know getting married in Edinburgh :-) 
Sharon & Richard
"Very professional and knowledgible. Open, friendly and very flexible and approachable. Some very creative shots on what was not the best of days weatherwise. Would certainly use Kris again or recommend to anyone I knew looking for a photographer."
Alan
"Thank you to Kris for photographing our wedding day March 2015. The weather was absolutely perfect, as was your professionalism throughout the day.

Kris was fun and friendly the whole day and highly professional. He made everybody feel at ease when taking photos and the results were brilliant. 5 Star Service.

Kind Regards."

Craig and Susan Nimmo.
"Hi Kris!
We have returned home from honeymoon to a fabulous DVD of photos thank you so much for all your hard work and for sending the DVD to us so quickly.
We had a perfect wedding day and are really grateful for having such great pictures that capture it so well.
Many thanks"
The Smiths!
"Dear Kris,
 
I wanted to say a huge thank you from my husband and I. We received the photos in no time at all and we just love them. I know it was a mad house when you first arrived and we both would have liked to speak to you before hand. However, we just didn't have the time for that. We were both so impressed with you and the way you just got on with taking the pictures that we will treasure for a lifetime. We were  both run ragged and I lost my voice for 5 days after it.
We would definitely remember you in the future for events and happily refer you to friends and family. Whishing you all the best in 2015.
Thank you again."
 

Mr & Mrs McLellan
The DVD arrived yesterday and it works well on the TV and on the computer!!!
The pictures are really great and are a fantastic memory of an unforgettable day.
"Hi Kris
We have received the photo DVD today and we are very pleased with them.  There is a good variety of pictures and I am pleased you have included some black & White and other styles.  The day goes so quickly it was a pleasure to enjoy the experience again through your pictures.  You have captured the day perfectly.
Thank you again.
Kind regards,"
Wayne  & Michele Joslin
"Hi Kris
Just to let you know we received the dvd today and we are absolutely thrilled with all the photos. You did such a great job and we couldn't be happier with them. You captured our special day and we can't wait to get some printed and framed.
Thank you very much. 
Cheers"
Scott and Susie. 
"Thanks so much! We love them and they have really caught the spirit of the day. The pictures of the kids are brilliant and catch their character perfectly. 
 If you want me to leave a testimonial anywhere I would be more that glad to. A highly professional job and so easy to organise. 
 I can't thank you enough. 
 Regards"
Lynsay and Ross
"Hi Kris,
I just realised I hadn't let you know that the DVDs had arrived safely and are amazing.
Thank you so very much.
The quality of the pictures and the way you have captured the spirit of the day is just perfect.
You are an amazing photographer with a friendly attitude and that helped to make for some wonderful photographs.
We are so pleased how the day turned out and now have a great collection of photographs to go along with our memories.
Thanks again Kris for all your hard work and for the variety and quality of the photographs.
Good luck and best wishes"

Jeff Brown
"Hi Kris, 
I was just emailing to let you know that we received the CD yesterday. 
I absolutely love the pictures! You done an amazing job. You managed to capture every angle possible. You caught great natural pictures too. 
Scot and I are very happy that we choose you as our photographer for our wedding. You have gave us perfect memories to look at! 
Thank you again!
Many thanks "
Jade and Scot
"Hi Kris,
              Just emailing to let you know the DVD with our wedding photos arrived yesterday and both work perfectly. I just wanted to say a massive thank you for an amazing job you did on the day and we love all the photos you have sent us. Obviously we have favourites and can't wait to get them printed :)
I will be going on your Facebook page to leave a little review for you because I think you deserve all the praise and recommendation for a job well done.
If I have any friends or family needing a photographer in the future I will recommend your services whole heartedly as you are brilliant.
Thanks again for your friendliness, professionalism and patience on our wedding day and for the amazing photos and lovely case to keep the DVD's in. 
Good luck with all your future jobs and many, many thanks"

Emma and Charlie
"Hey Kris!
 We received our pics the other day there! So sorry it's taken so long to get in touch.
 I LOVE them! Honestly, what an amazing job you've done.
 I'll definitely be letting everyone I know about your amazing service. 
 Thanks again Kris - you're awesome!"
Steph & Ashely
"I have nothing but the highest praise for Kris who did our wedding photography at The National Piping Centre. Amazing value for money and the pictures we have received in various size formats are incredible. He was nothing but professional and kind the full day and so easy to work with, he really made us relax when having our photo taken. There are so many brilliant shots of every aspect of the wedding and he was never intrusive. We have a great mix of formal and informal photos to look through and treasure. Do not hesitate to use Kris! "

Karen
"Hi Kris,
 
Thank you for this, they're fab, I'll write a review on your Facebook page now. Thank you for your help on the day & for the disks, they were presented really well.
 
I would fully recommend you to anybody and please feel free to give my email address to anybody that would like a recommendation.
 
Thanks again"

 
Leanne & Scott
"Thank you so much for being our photographer. You were absolutely fantastic! We can't wait to see the pictures you have taken. You were so patient with us, we are not the most photogenic family or easy to organise! We has the most perfect day and we were delighted that we had chosen you. If there is anything we can do to promote your work please let me know."
Nydia and Adrian (Mr and Mrs Chandler!)
"Excellent service, unbeatable price - do not be put off by the low price as our pictures and service were superb. Very patient and helpful and a lot of the time we never even knew he was there. Some of our friends have also used Kris for their wedding photos and were delighted aswell. Would highly recommend!! Thank you Kris."
Keith and Kathryn
" I just want to say a massive thank you to Kris from the new Mr and Mrs Hazlegreaves. We recently received our photos and could not be more thrilled. We still can't get over how you managed to capture every moment. Fantastic professional yet friendly service. Thank you for giving us wonderful lasting memories of our day"
Mr and Mrs Hazlegreaves
"After contacting many photographers for our Edinburgh wedding, we decided to hire Soul Photography. The photos on their website seemed exactly what we wanted for our informal wedding at Lothian Registrars. We're now so glad that we did! On the day, Kris was the first to arrive, so managed to capture the arrival of both families. From the first minute, he was so helpful in rounding up our rowdy crowd, which was no mean feat! Throughout the time we had with him, Kris was really friendly and funny - our families thought he was just great - they were still complimenting him at our wedding bbq yesterday! His knowledge of Lothian registrars and 'how things should be done' there was just fantastic - I'm sure he managed to get us into rooms for pictures which other photographers wouldn't have been able to! - the registrars obviously know and trust him completely. When our DVD arrived, we were delighted. It is well edited, with a wide variety of types of photos - all very in-keeping with the day that we wanted to create. Soul helped to make our day truly special, for which we are so grateful, and I would recommend them to anyone for any occasion"
Nicola and Andrew
"We hired Soul photography for our wedding in July. Kris was brilliant from start to finish. He came early and got straight to work, most of the time we barely even knew he was in the background working away. All our wedding guests commented on how nice and funny and professional he was. Our photos arrived so quickly and he gave us a lot more photos than we were due in our package. The pics were great and we couldnt be happier. Would definitely recommend Soul Photography to anyone. Absolute steal and beautiful result. Thanks so much."

Emma & John
"We decided to go for Kris Soul Photography after seeing some of Kris's fantastic wedding photographs online. We were getting married in Scotland but live in Cambridge, so we didn't get to meet Kris before making the reservation or indeed spend time with him going through our photography needs. We need not have worried because Kris was able to get all the shots we were after with very little need for prep, and he was confident enough to herd together the right people for the group photographs. We were getting married on a beach and the photographs were amazing - friends who couldn't make the wedding thought we had got married in the tropics. One of the main reasons we opted for Kris was because of the amazing candid shots on his website. While the formal shots are good, it is these that we feel really capture the essence of the day. We have some wonderful photographs that we will treasure forever. We were also very impressed that we had our photographs posted to us over two DVDs within two weeks of the wedding. The DVDs came in a personalised box with our photographs on the front and also on the DVDs. Kris sent us multiple different image sizes, from small images that we've now emailed to friends and family, to large images for producing those framed pictures to go on the living room wall. In summary, if you are looking for an excellent, friendly, unobtrusive photographer to capture the real essence of your wedding then look no further. The value for money was amazing!Thanks so much Kris"
Carl and Morven.
"Would just like to say a massive thank you to kris, our wedding photos are just amazing! We got married of the 18th of June at the marine, we got lucky with the weather but Couldn't have asked for a better photographer made us both and are guests feel completely at ease having photos taken, got a lot of spur of the the moment and action pictures which we love! We also have so many! And superb value for Money, There is nothing I can't fault about the service we received couldn't recommend highly enough! All our photos were waiting for us on our return from honeymoon! Thank you kris we will be forever grateful and have superb memories of our special day"
xx love Mr & Mrs O'Sullivan x
"Hi Kris, DVD arrived today, photos are amazing, cannot thank you enough!! Your service on the day of the wedding was absolutely fantastic, and we will recommend you to any of our friends who may be looking for a photographer. Thanks again"
Carol and Fraser 
"Dear Kris,
Many thanks for sending us the additional discs which are great.  More importantly, many, many thanks for doing such an excellent job and providing us with wedding photographs of an extremely high quality.  We are delighted with your work and the results ranging from really lovely formal shots to many reflecting the happy and fun event that it was.  Well done.  We have also watched the dvd's through the TV which gives excellent quality.  You certainly must be fit as you covered a lot of ground to get different shots within such a short space of time!
Not only are your photographs of top quality but the service you have provided is also greatly appreciated.  Your no fuss but efficient approach really was great.
Very pleased to have met you Kris and I would like to wish you every success with your business in the future - if anyone asks for a recommendation I'll send them your way.
Best regards"
Allen and Maureen
"Hi Kris
We just got back from honeymoon yesterday so only just had chance to look at photos today. Just want to let you know we are really happy with them. You have done a fantastic job. Thank you so very much. Was great to arrive back to them and I love the presentation case they are in aswell, was a lovely touch. Will definitely recommend you to friends. Thanks again X"
Chelsea and Barry
"I randomly came across Kris's website whilst searching for a photographer who could capture our big day. With us living in the west midlands we had to correspond via email, throughout the whole process Kris was very helpful and replied quickly to any questions or queries we had. The fact it was just the two of us on the big day made no difference, Kris took lots of pictures and from different places during our special day. Kris felt like a friend he made us feel that relaxed. I would definitely recommend him, the pictures we have are beautiful and I couldnt bemore pleased with them or the service we received."
Layla
"Dear Kris,

I have just realised with horror that I hadn't been in touch yet to confirm that we received our photos and how pleased we are with them!  There are so many it is hard to know where to start in terms of prints/photobooks etc!

The photos are better than we could have hoped for and everyone has commented on how un-intrusive you and your assistant were on the day - thank you so so much again!  I don't think there's a single wedding photographer who could compete with you on quality and price!"


Louise & Adam Clarke
"Hi Kris, 
We arrived back late last night and your DVD's were there.  It was a lovely surprise to come back to and we were up late watching them!  They both work and we are delighted with them. 
Thank you so much for all your hard work on the wedding day, you have captured so many lovely pictures and we can't wait to show them off to people.  I loved the picture of the deer on the grounds, well caught, hope we didn't eat it for dinner!   I would have no hesitation in recommending you to others.  Neither of us can understand how you managed to capture pictures from so many different angles during the ceremony, I didn't even notice where you were standing!  Our family pictures are also lovely as are the pictures outside at night was also great, very clever. 
Once again thanks you, we are both so glad Sammy recommended you to us. "
Caroline & Andy
"Hi Kris
Just wanted to drop a wee email, although a little late, to say a massive thank you for taking our wedding photographs!! You documented the whole day fantastically & I love the fact that there are many candid photographs to accompany the formal ones.  You even managed to get some of the kids & that is an achievement in itself, never mind the fact that there are some crackers!! 
I hope it wasn't too long of a day for you & you weren't traumatised by our rather large guest list!! 
So a big thank you again & will certainly be recommending you to my family & friends!!"
Jade
"We wanted a photographer who made us feel comfortable but still delivered high-quality photography and Kris did not disappoint! He is a very easy-going photographer who worked with us to get the shots we really wanted as well many more we never even thought of. He is passionate about what he does, which is clearly illustrated in the photographs he takes. We would absolutely recommend him."
Leslie
"Kris is extremely talented, he is very professional, exceptional value for money and he makes you feel at ease and you hardly notice he is there!
He produce amazing photographs of my wedding in November 2013. I received over 600 photographs which gave me so many to choose from. Soul Photography is a must if you want to capture any amazing event in your life!"
Ashley and Bruce
"Dear Kris,

Wedding 27th September 2013 - Lothian Chambers.

We just wanted to send you a HUGE thank you once again for our wedding photos. They are absolutely amazing and are better than I could ever imagine.

You captured every minute of our wedding and the photos had the most amazing backgrounds, with St Giles Cathedral, Parliament Square and Lothian Chambers itself. From one who doesn't like getting photos taken I thoroughly enjoyed the photo shoot, even walking in the middle of the road down the Royal Mile! Our photos are spectacular and we are now struggling to pick our favourites to go in an album.

We will highly recommend you to anyone. Your price was outstanding for the quality and quantity of the photos taken.

Thank you so much once again"


Jude & Paul Scott
"Hi Kris, 
David & I got back from Honeymoon last night, and the first thing we did was look at the pictures, they are absolutely brilliant, thank you so much!! There is a great selection so it will be difficult for us to put just one album together!!
There are certainly A LOT of pictures, thanks for providing more than you usually would! Everyone said you did a great job on the day, we really appreciated it!
Many Thanks again!"
Clair and David 
"Dear Kris
 Thank you so much for the photographs.  We returned from honeymoon on Saturday and it was lovely to sit down and look through them all.  We are over the moon with them, there are so many nice ones I think we'll have quite a big album.  The one with Chris pushing the Camper is one of my favourites.  Lol. 
 We would both like to thank you for your hard work on the day too.  We will certainly be recommending you to all our friends and colleagues. 
Once again a big thank you from the both of us.  We hope you have a lovely Christmas holiday.
 Best Wishes"
Nic & Chris
"Dear Kris,


I wanted to write to thank you for photographing our wedding in September. The photographs you took were of absolutely outstanding quality and the highest, glossiest, professional finish. Everyone looked amazing in them, and we all have stunning mementos of a very happy day.
I can't emphasize enough how artistic they are; every shot was lined up to perfection, with stunning backdrops and really lovely lines to frame the portraits, couples and groups. We could not have asked for more.
It seems that there are few times in life when you are lucky enough to have all the people you really love in one place together, healthy and happy, joined together to celebrate. And not only were we blessed enough to have that, but we also had you there to capture all the smiles, hugs and love. I know that we will look back on all the photos you took through the years to come and they will mean even more to us as the years go by.
Thank you from the bottom of our hearts,"


The new Mr & Mrs Reeve!
"A big Thank you once again. Steve & I were looking again at our photos over the weekend with both sets of parents and we're all so delighted with the photos. There are so many wonderful moments that you captured and the photos provide us with such special memories. We're really grateful to you!
All our best wishes,"


Karen & Steve
"Hi Kris,
 
We just received the photographs this morning and we are delighted with the finished product.
 
 
You done a fantastic job and we cant thank you enough for capturing our special day.
 
 
It was more than we could have imagined and we thank you from the bottom of our hearts."
 
 
 
Julie and Rab
"Hi Kris,
 
I hope you are well.  Just a quick e-mail to let you know we recieved the dvd this week.  The pictures are great and we are delighted with them.
 
Thanks again for your all your help and we'll be sure to recommend you to others in the future."
 

Craig
 "Hi again Kris, we have now looked at the dvd. Everything works fine and we are really happy with the results! The photos are fabulous and you have edited them really well! Thank you again for the time you spent with us. We thought you did a fantastic job. We wish you lots of luck for the future."
Jane and Rob.
"Kris was the photographer for our daughter's wedding recently and we were all so pleased with every aspect of his service. During the planning stages Kris was very helpful and efficient, and on the day itself he put everyone at ease and took some absolutely stunning photos. He had a real flair for capturing all the happiness of the day in pictures that we will always treasure. We received our personalised DVDs very quickly after the wedding, with an enormous number of photos on them. What is more, the amount that Kris charges is so reasonable. I'm sure that many people pay a lot more for other photographers who don't have anything approaching Kris's level of commitment and skill."
Rosemary
"Gordon and I want to say a massive thank you to Kris for our wedding pictures. They are absolutely amazing and we love them all. We cannot believe Kris took so many shots from different angles and we did not notice him running around at all - he is so unobtrusive. We had so much fun getting the pictures taken and I think the amount we have of us giggling away is testament to how comfortable Kris made us feel. I would not hesitate to recommend Kris to anyone wanting a fantastic, hugely talented photographer who is also amazing value for money."
Judith & Gordon
"Kris was our photographer for our wedding on 10th August 2013, and provided us with an excellent service. Not only was he very professional but made everyone feel at ease with his fun and witty personality. We can't thank him enough for providing us with quality pictures we will be proud to share with our friends and family."
Claire and Mark
"We used Kris after visiting him and viewing some of his work. His photographs of my daughter's wedding are outstanding and I cannot praise him more highly. His price is extremely competitive and would not be out of place to charge more. His manner and personality was exceptional. We are all absolutely thrilled with the end result. Thank you Kris and many congratulations on your inspiring photography."
Jenny
"Thank you so much for the photographs! All of the DVDs work well. Both Lewis' family and my own have seen the pictures and like them very much. You managed to capture the essence of the day perfectly! It was such a pleasure working with you!"
Anna and Lewis
"It is my pleasure to be writing a letter of reference for Kris at Soul Photography.
Kris was the photographer for my wedding this summer. He was professional, courteous, and kind. Kris went above and beyond what we expected of him throughout the entire process. From start to finish, his organisation skills were exemplary. No matter what my concern, question or need, he made me feel as though our wedding was the most important thing in the world. The portraits he took were unbelievable. His ideas and creativity truly stood out. From posing guests for family and group portraits to candid shots, he truly captured every magical moment of our big day.
He is a truly talented photographer and a pleasure to work with. He made the entire process easy for us and enjoyable.
Kris comes with my highest recommendations for your photography needs."
Deborah Southworth
"Kris - I've received the DVD's and couldn't be happier!!! Thanks so much for all of your hard work, it was a pleasure to work with you. It's funny, in most of the pictures I'm thinking, "when did he take that picture, I didn't notice him standing there", haha. But that's what a great photographer does, right?!?! Anyway, thanks again for everything! Have a lovely weekend!"
Janee' & Steve
" Kris is fantastic. He photographed our wedding at Keavil House in Crossford on the 16th of June. He arrived when he was due to (a little early in fact) and helped put everyone at ease for the photographs over the whole day. He was unobtrusive during the ceremony and speeches and calm and collected while dealing with children, large groups and myself and my wife. I can't recommend Kris highly enough to anyone, everything he did exceeded our expectations and we are absolutely delighted with the photographs of our wedding."
Kimberley & Jamie 
"Hi Kris
We received the DVDs today and have just been looking through the pictures.
Thank you so much, we love them and the presentation of the DVDs is really nice as well.
We couldn't have been happier with our choice of photographer.
Thanks again"
Kimberley & Jamie

"After researching several photographers for our wedding at St Margarets chapel,Edinburgh Castle on 7/06/13 and reception at Prestonfield House we decided to choose Kris. We spoke on the phone and discussed the service we wanted which was mainly spontaneous pics throughout the day with a few posed shots. We also stated that we didn't want guests waiting around whilst we had our photos taken. Kris listened and delivered everything that we required with ease and professionalism, puttin us both and all our guests at ease. He knew exactly how to deal with the posed shots and the rest of the day was anonymous but he produced photos of the highest quality capturing day perfectly and giving us a true story of the day that we can saviour the rest of our days. We received 2 dvds with 600 photos 10 days after our wedding and there isn't 1 photo that we could say we didn't like. Therefore the stars are reflective of the the whole package that kris provided."
Simon
"Kris photographed our wedding at Airth Castle on 12th May. He was very professional, and exceptionally well organised - having not been to the venue before, he scouted it out in prep and asked us for any special requests or photos that we wanted. Both the quality and quantity of the pictures is outstanding and we are both spoilt for choice as to which ones to use! Cannot recommend him any more, and would like to extend our thanks to him for helping capture the atmosphere of our day. Thanks Kris!"
Richard
" Kris photographed our wedding at The Quay in Musselburgh on 17th May. We were so fortunate to have had a beautiful sunny day and were able to get photos taken on the beach and at the harbour. His approach was professional, friendly and relaxed. His style of photos were perfect for what we were looking for and after him enquiring as to any special requests we had prior to the wedding it made the day run smoothly. We were delighted with the photos and were spoilt for choice. It reflected a very intimate and emotional day. We wouldn't hesitate to recommend Kris and found his service first class. The disc arrived promptly."
Elaine
"Hi Kris,
DVD's received.  These are fantastic.  Many thanks for the service you provided on the day.  With the amount of photo's you have sent me and the high quality which these are, we can create a truly special album.
Thank you once again, and i will definitely be recommending you to anyone I know who may require a photographer in Scotland."
David

We received the 2 dvds of pictures and are absolutely delighted with them , the day was the best and the photo's are amazing , the photo's up Calton Hill are just great , lots of happy memories so a big thank you to you for making that possible . 
Ruth & Mark
"Kris was the photographer for our wedding on the 26th of April and we could not have asked for a better person to do it!

He was excellent throughout the day, remaining professional at all times whilst ensuring all of our guests felt comfortable and relaxed, this resulted in some stunning pictures!

Our final pictures look absolutely fantastic, capturing the look and feel of our day perfectly. We will certainly be recommending kris to anyone who asks for a photographer."
Nicola & Marc
"Kris photographed our wedding at the George Hotel in Edinburgh on 12th April 2013.
We couldn't have chosen a better photographer. He put everybody at ease right away. The photos themselves totally sum up the mood and the look of our day. He's very intuitive and seems to know what you want.
Highly recommended."

Clare and Iain
"Kris photographed our wedding on 5th April 2013. The service he provided was exceptional from the first meeting to the very quick delivery of the photographs. He kept the whole experience on the day very relaxed, taking a huge range of shots including traditional group pictures, more informal pictures of the guests and some fantastic shots using different angles and lighting creating amazing pictures. The photos arrived so quickly and are of such high quality we are so pleased with the results. We would higly recommend Kris for anyone looking for a fantactic wedding photographer. Thank you so much."
Catriona and David

"Hi Kris,
 
  I can confirm that we received the photo disc's yesterday.
 
We were very impressed with the photos taken and the quality of your work. We think you are outstanding value and would be happy to do a testimonial for your website if you need one. It goes without saying that we will recommend you to any family/friends who are getting married in and around Glasgow/Edinburgh.
 
Thanks again for everything Kris."
Clare
"We used Kris for our wedding 2nd March, and from the start we couldn't have been more thrilled with the service we received. His attitude to photography when we first met, convinced us he was the right choice. His service on the day was outstanding, his cheery personality made us feel comfortable, and the photos we received a few days later are just amazing. Can't speak highly enough of Kris and would recommend him to anyone. Thank you so much again Kris for an incredible reminder of our day!"
Ryan and Laura Thomson

"We got married on the 20th October 2012 and used kris for our photographer. I don't think I need to go in to great detail about his service as his pictures speak for themselves but I will say this- he was the best decision we ever made and it was the best money we had spent!!! We had him all day and he basically have us our money's worth and then some!. We have a picture catalogue of over 600 pictures that tell the story of our day from start to Finnish. He even had us take a picture with a big thank you board which we used for our thank you cards, he was a gentleman, extremely funny and most of all professional and I would advise any one looking for a photographer to use kris as he is not only worth jos weight in gold he is a true professional who will capture the memories that so many others may miss. Thank you from the bottom of our hearts kris, you are a truly wonderful artist xx."
Alan and Jenny
"We got married on the 24th November 2012 and Kris was our photographer. I am so glad we found him online! We don't live in Scotland but Kris was more than happy to meet us when we visited earlier in the year and show us his work etc.
He was in constant contact with me, so was very reliable.
He managed to get photos of every single moment of the day it seems but we were hardly aware of his presence!
He is unbelievable value for money and as we have been given every single photo he took I just can't reconmend him enough, otherwise you'll pay double the price for half the photos."
Holly and Richard

"Hello Kris
 My apologies for not getting back to you sooner.  Work is quite hectic at the moment.
 Thank you so much for the excellent job you did with our wedding pictures.  We are delighted with them.  There is so many that I didn't even realise you had taken and it is so nice looking back at them because its just like reliving the day all over again.
 I will have no hesitation in recommending you to my family and friends.
 Wishing you and your family a very happy Christmas."
Aileen and Graeme
"We were so happy with Kris.  With my mother helping arrange from America, Kris could not have been more pleasant, relaxed or professional.  We did not meet him until the day, and he produced the most beautiful pictures. They were very elegant and simple as we had asked, and he did it with great ease. Thank you Kris!  Best wishes, Shoshana and Rory"
Shoshana and Rory
"Hi Kris,
 Thank you - the pictures have arrived safe and well.
 You have done a fantastic job - the photos are excellent.  We love them (and the box they came in) :-)
 Thank you again. "
Lorna
"Hi Kris,

The photos arrived today and Jacqueline and I have just gone through them all. We are delighted with the photos - you've done a great job and the presentation of the DVD with it's photos is very well done. We had a great time looking at them, shots that we would have not seen otherwise, I take it this is what you meant be reporting shots.

All the very best"


Jacqueline and Grant
"Hi again, just to say discs arrived safely and we love them!! Thanks so much for all the pictures and the box they are in are beautiful too :) we will definitely recommend you to all who need a photographer and wish you all the success in the world. Thanks again. "

Jenny  and Alan 
"Hi Kris,
 
I dont know what to say!  Every single picture is amazing and you have captured everything.  You have an unbelievable talent.  They are better than I could ever of imagined!!  Truly speechless.  Stuart cried!!  And we havent got onto the second disc!
 
Kris - thank you doesnt cover our appreciation and delight at our amazing photos!  Thank you so much for everything, they are better than perfect.
 
Any function/event I hope you will come and capture it again for us.  The pics of baby jack during the ceremony are unbelievable - not a single adult looking at the camera but he is!! Dont know how you did it!  Thank you once again.  Awestruck at your talent :-D
 
Love and best wishes"

 
Stuart and Katy
"Hello Kris
 
Many many thanks! The DVD arrived safely yesterday and we are very happy with the results. So many great pics and certainly lots that we will print off.
 
Thank you so much, what a fabulous job!"
Sharon and Martin

"Hi Kris,
 Received the DVDs, stunned at the amount of photos.
Loads of lovely pics we didn't even realise you had taken. You made us all feel very comfortable and relaxed so we were unaware you were snapping away leading to some amazing natural photos.
We really struggled to decide which ones we wanted to print as there are so many great shots.
We were especially pleased with all the pictures of us getting into and out of the limo as we didn't realise these had been taken.
 So glad we hired you to do our wedding photos (and engagement shoot, which was also a huge success)
We can't thank you enough."
Karen and Gordon
"Kris is a great photographer and we were delighted to have him taking the photos for our wedding day. Our wedding ceremony and reception was at Pollokshields Burgh Hall, Glasgow in August 2012.
We chose Kris because we really enjoyed the way he captured such natural shots and for the value in packages (and full rights to the photos) that he offered.
He sent the disks through quickly after the wedding and he had so many fantastic photos that we're delighted with.

On the day he was very professional and we really appreciated how unobtrusive he was. We didn't even notice him during our ceremony which helped us relax but when we were taking the family shots he gave us good instruction to get the best possible shots. We and our guests all felt very comfortable with Kris and we enjoyed having him spend the day with us.

We happily 100% recommend Kris (Soul Photograhpy)!"
Angela and Richard
"Hi Kris,
Thanks so much!! We received the dvd's yestetday and had a quick look last night.... We're really chuffed!! You've got some great shots!!! (especially that we're not totally photogenic.) And some fantastic ones of the whole day and guests!
Thanks so much, we're really pleased!! :-)"
Angie & Richie
"Thank you very much for your service on our big day. We didn't notice you at all during the natural shots which was nice and the staged shots looked amazing too. We are very pleased with the service, the 248 shots and the quick productioin of the DVD.

He's a top guy, very professional and can't fault him at all, he sems to really enjoy his profession. The service is also excellent value for money. Top marks, thank you again."
Mike & Shannon

"Hi Kris, we received the DVD's safely, and we cannot thank you enough, the pictures are amazing, exactly what we hoped for.
 You have captured every moment of our special day, and I feel as if we are able to relive it through the pictures. We love the combination of posed to naturall and how some of the shots are so artistic, my friends and family love them too. You should enter them into a wedding photography competition they are so good!!!!
 Stevie and I had the most fantastic day, and we are glad we chose you as our photogapher, we hoped you also enjoyed the day, as I feel the venue and the surrounding architecture gave you a lot of scope to use your skills as a photographer.
 Kris, if you ever need a recommendation do not hesitate to call us, and I'm sure more work will come your way from our friends and family.
You are a very talented young man, and I wish you all the best in your future career.
 Thanks again, you have made us very, very happy.
 Best wishes"
 Karen & Stevie
"We were so pleased that Kris was available to take photos at our wedding on 5 July 2012 at Lothian Chambers Registry Office. In the months leading up to our wedding Kris was really helpful in advising of locations for our photos as we do not live in Edinburgh and it was a pleasure to have him be part of our day!

The photos Kris took were outstanding, not one bad one out of over 300 photos. We informed Kris that we were having a reception back home just over two weeks after the actual wedding. On being told this Kris went out of his way to get our DVD over to us in time to have some of the photos made into posters for our party.

We couldn't fault anything with Kris' service. The price was fanastic for the professional service we received and Kris was so friendly. We would advise anyone to book Kris for their big day!"
Steph & Ben
"I found Kris after a recommendation from another bride on the Scottish Wedding Directory website forum, and I have to say I'm so glad I did!
After our initial meeting to talk about style of photography and to review his beautiful albums we knew he would capture our day perfectly, and he did just that. I am so amazed at the value for money he offers for such high quality material. He also included additional photos than what we paid for so we had more choice. Our only problem is choosing some to go into an album! There are so many beautiful shots, both posed and natural. And Kris was really good with our wee boy.

The photos arrived on a superb personalised dvd, and Kris advised us on what was best for the different size files. If you're looking for a digital wedding album taken by a real gentleman, at super low prices then Soul Photography is for you! I can't recommend this company enough!!!"


Leigh and Scott, East Kilbride.
"Hi Kris,
 The DVD arrived today and we are delighted with the results. Thankyou again for photographing our special day. We hardly noticed you were there, apart from the group shots. We feel this really helped capture those special moments we were too busy to notice.
 Your skill is of the highest order, and we would not hesitate in recommending you to friends and family, and indeed to anyone looking for a wedding photographer. In fact, one of my work colleagues may well be in touch shortly for some family portraits.
 Again, thanks for all your work, and from us both, good luck taking your business forward in to the future.
 Kind regards"

 Bob and Shel
"I got married on May 16th 2012 I hired Kris and payed for a 2 hour package with between 100-200 pictures at an extremely good price.
When I recieved my disc with my pictures on there was almost 400 pictures on the disc, they were absoltely gorgeous I was so pleased with them I couldn't recommend soul photography highly enough.
The 2 photographers took all the pictures we asked for as well as some lovely pictures of our venue and some gorgeous natural pictures of people too."
Lyn

"Hi Kris,
Just sending a note to say thank you so much for being the photographer on our wedding day back on 5th May at Greenbank church then afterwards at The Hub.  The photos are just amazing and we can't stop looking at them all!! You were very discreet when taking the more natural photos and you captured everyone smiling or having a great time perfectly. From the photos in the house getting ready to the ceremony and after, we love them all. The hard part is choosing which to print!
We would highly recommend you to any friends getting married going forward. I wish we could do it all over again!
Thanks so much again, all the best."


Sarah & Neil
"Kris of Soul Photography covered our wedding and provided an absolute first class service. Soul Photography quoted much less than other wedding photographers were quoting and we were given two disks with 790 photographs covering the whole day from guests arriving at our venue until 9:30 that evening. The images provided were of exceptional quality and Kris was an absolute gentleman during the day.
We were extremely happy with the service provided and can fully recommend Soul Photography to anyone looking for a wedding photographer for their big day who is not intrusive. Outstanding value for money!"
Debbie & Chris