Dalmeny Park Country House Hotel
Dalmeny Park Country House Hotel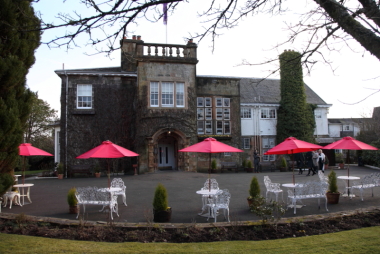 Dalmeny Park Country House Hotel and Gardens is an impeccably restored Scottish mansion nestling in several acres of magnificent gardens and grounds.
It is one of Scotland's premier wedding/conference venues and is located on the south side of Glasgow in a quiet residential area on the A 736 only a few miles from Glasgow International Airport and Glasgow City Centre.
The Hotel offers the services of a Master of Ceremonies and designated Wedding /Events Managers.